Dear Colleagues,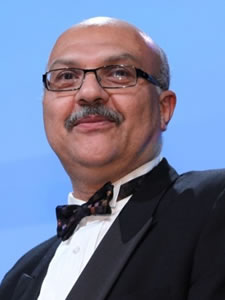 To say it's been a tough year for the tourism industry and all those businesses linked to our sector is an understatement. The industry has faced its biggest challenge on record. Despite the fact that Egypt has gone through many crisis over the years, this is definitely the strongest that our generation survived. Not only due to its severe repercussions but also due to the fact that it came just when we started to breath after the Arab spring wave!!!!
Be it, it happened and we can only look for better days to come…..
While the year is phasing out with its negative touches, we can't deny that there were few positive as well. On top of them, is the active and devotion attitude we have seen from many of the team members. Those were quite supportive, helped in areas that don't fall under their responsibilities and were always there when needed. My message to those is that their extra efforts will not go in vain & will surely be recognized & awarded…. in time.
On another positive note, I want to share with you that although the covid is still around us, in fact it is even getting closer, the light has started to be seen at the end of the tunnel. Q 3 & 4 are definitely looking far brighter. Despite difficulties to reach there but I am positive that somehow we will…
Meanwhile, I want to stress on the fact that the business after the Covid will not be the same as before. We need to adapt to new rules and criteria that will be required on all business, but mainly travel; technology will outshine, time will be far more precious, social media importance will surpass other tools previously used, etc. We need to adapt and we will….
Over the coming few hours & maybe few days let's concentrate in erasing all the bad memories & memorizing the good ones. Let's concentrate in how can we improve performance in the future, work closer, impress, outshine and how can we make it better .
I wish you all a Happy New Year & ……….Into a better 2021. Keep Sharing