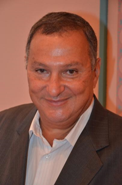 Our Vision
Emeco Travel is revolutionizing the Egyptian travel and tourism industry.
We aim to provide world-class services and outstanding value for money, backed by our experienced staff and our high-technology infrastructure.
We are continuously thriving and expanding through our network of worldwide independent associates, all the while striving to ensure flexibility and individualized attention to our clients.
Our Values
At Emeco Travel, we hold true to the following company values:
Quality: We insist on providing the highest quality service to all of our clients, ensuring that in all of our actions we are efficient, organized, and professional. We flourish on repeat business due to our market incomparable reputation. Repeat clients are really precious to us and your feedback is documented making sure that your needs met and surpassed
Customer Focus: our Account managers & travel consultants do their best to address our clients' needs offering them very personal service. We do this by listening carefully to make sure we understand those needs, then offering alternatives and graciously accepting their changes. We handle your booking from start to finish and ensure that all your travel needs are met.
Innovation: We anticipate our clients' needs, creating new service offerings accordingly.
Value: We ensure that all of our services are priced reasonably so that our clients get excellent value for their money.
Integrity: We act with integrity at all times. We are honest and transparent in our actions, unbiased in selecting suppliers, and strict in maintaining client confidentiality
Key Advantages
Among its many competitive advantages, Emeco prides itself most on its innovative service offerings, responsive staff, trusted GSA status, and sophisticated technology infrastructure. Innovative Service Offerings Emeco offers the best travel planning and most creative incentive programs in the business. In addition to these core services, we are also constantly developing new services to meet our client's evolving needs by assembling an entire tailor made programs designed around your provisions. This allows you to look at your own interests, select your own style travel.
Responsive Staff
Emeco Travel staffed by passionate individuals who promise to meet and go beyond expectation, creating exceptional and unforgettable experiences at each stage of the Journey. Possessing huge experience and is fully trained to serve our valued customers' around-the-clock needs.
Our more than 250 multilingual travel experts regularly undergo both local and overseas training; we operate our offices seven days a week, 365 days a year, from 09h00 through 17h00 daily. For 24-hour-a-day service, we offer an emergency hotline service as well as in person assistance at our office at the Cairo International Airport